In today's life, SMS is the most important for people. It helps to communicate with others. In this blog, we provide you top 9 SMS blocking apps for android. After reading this blog you are free from spam SMS and calls forever.
Spam SMS and calls are part of our day-to-day life. They are a very irritating and distracting part of our life.
Usually, spam calls and SMS are sent from commercial advertisement companies. They sent SMS to advertise their product.
In today's, life it is very simple to solve this irritating problem by using such easy SMS blocking app for android.
SMS Blocking Apps For Android
There are so many SMS and Call blocker app for your android device but we provide you here top 9 SMS and call blocking app. These are: –
Truecaller is the best and most usable caller identification app available on Google Play Store. It shows you the location of an unknown caller and many more things like it provide you the smart messaging feature.
Helps block spam SMS and calls by showing information about them. It identifies and auto-blocks harassers, scammers, telemarketers, sales, fraud, and more.
It automatically identifies every unknown SMS and block spam and telemarketing SMS.
Call Blacklist– call blocker is both a call and SMS blocker. It provides a fully functional built-in SMS messenger and available on Google Play Store.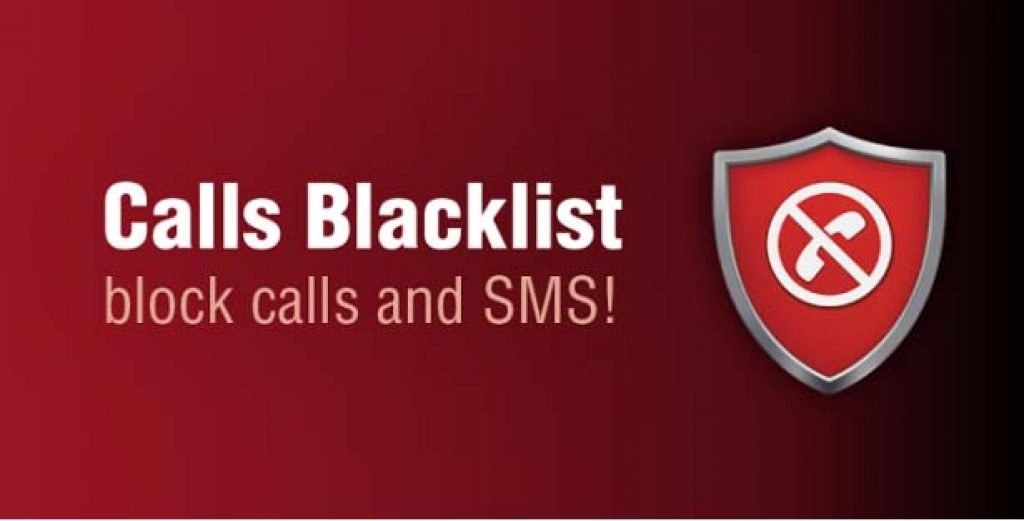 It identifies the spam calls and messages and allows them to block them by adding the unwanted number to the blacklist.
and very easy to use and lightweight, yet powerful SMS and call blocking app
3. Mezo– SMS Organizer, Smart Messages App
If you are frustrated from spam messages, your SMS box is full of spam SMS then download Mezo.
Mezo is a powerful and award-winning spam blocker app for android. It automatically blocks spam messages.
Along with spam SMS blocking it securely backup your important message on Google drive.
Mezo is also an intelligence reminder, it reminds you of all your electricity bills, phone bills, upcoming travel via train, flight, bus, insurance policy renewal, and many more things.
4. AntiNuisance– SMS and Call Blocker
AntiNuisance is a SMS and call blocker app which helps in to block spam SMS and calls.
You can block your unwanted calls and sms by setting antinuisance as default messaging app.
5. Hiya– Call Blocker, Fraud Detection and Caller ID
Hiya is the best to spam SMS and call identifier with 4.3 ratings on Google Play Store. It detects spam calls and SMS and blocks them automatically.
In this SMS blocking app you can also report spoofcalls to the Hiya community.
6. Call Control– SMS and Call Blocker
Call Control is a free SMS and call blocking app for android which automatically detects spam messages and calls and blocks them.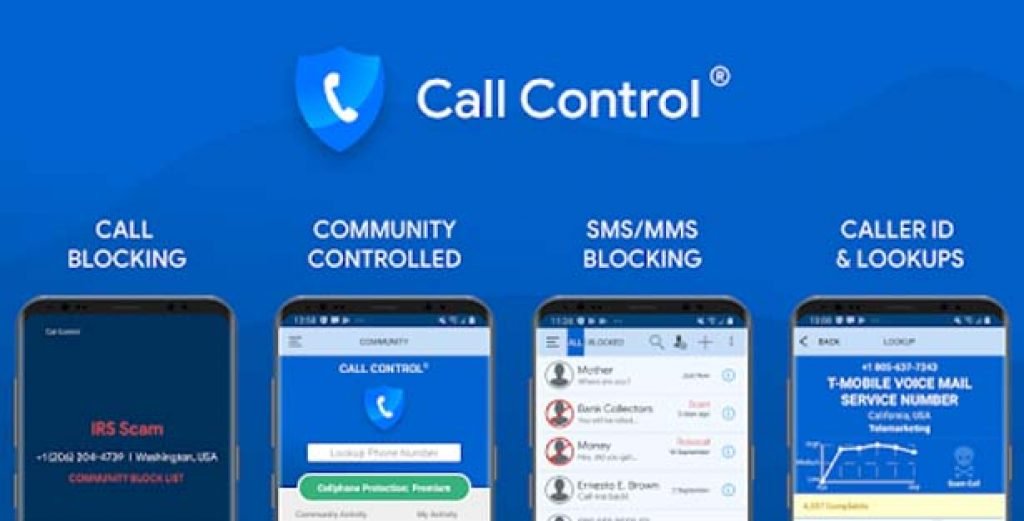 It is available on Google Play Store with 4.4 ratings and 12 M users. Call Control is the highest quality SMS blocking app.
It also contains Do not disturb feature so that it can hides the notification of calls and SMS.
Google message is an inbuilt messaging app on almost every android phone. It is a full-fledged messaging app.
In this app, you can also block your spam SMS and calls by long press on the number or message and then click on the block icon.
8. Caller ID– Call and SMS Blocker, Phone Dialer
Caller ID is a phone dialer and spam SMS blocking app, it detects who call you and from where.
It helps to identify and block spam calls and SMS. It has 4.2 ratings on Google Play Store with 10 million downloads and over 20 billion no. of data from the global community.
Mood messenger is the top-rated messaging app. It is an alternative to your android messaging app for SMS and MMS.
Easy to use for users, it provides you 100+ themes, helps in a group conversation, provides easy and fast messaging from the after-call screen.
It also helps in block spam SMS which frustrates you.
Conclusion
In today's life, we all are very busy and the android phone is an important part of our life but some things are disturbed us which we don't want.
As like spam calls and SMS, they are very annoying and irritating so that we don't want them on our phones.
In this blog, we provide you Top 9 names of SMS and call blocking apps for android, which helps you a lot.
We hope we are successful to provide you information about this topic.