There are so many soundboards, but we provide you the name of top 5 soundboard apps like exp soundboard is one of them.
If you're a hardcore party animal, then you must get a Soundboard for yourself. But, investing in a good one will cost you literally everything and you don't want that!
Right? So what's next?
Your saviour is a soundboard with discord. It's a great source that helps you modify audios that you want to listen to.
It allows you to perform so many tasks at the same time, starting from adding audios from your local storage to modifying them using effects to making the audio trigger hotkeys and whatnot!
Furthermore, there are some exclusive Soundboard apps where you can directly modify audios in real-time while actually speaking something. Sounds interesting, Right?
We have listed down 5 amazing Soundboard apps along with some bots for discords. However, EXP Soundboard is the best among all, and you'll shortly discover the reason!
Soundboard Apps for Discords
Exp Soundboard is our top-pick from the entire list. It's a barebone soundboard application that specifically triggers the sound of the audios.
You can play files in MP3 as well as in WAV formats. Its UI will give you the same feel as would get with that of an old-typical Window classic theme.
For this app, you'll need a virtual audio device software that works to mimic the hardware audio device as software but the overall functionality is up to mark.
Moving on, for Soundpad and Resanance you will not need to install it separately. Both of these apps already come with an installed virtual audio device software.
The speciality of Soundpad is that you get a native volume normalisation tool that fundamentally helps to control as well as equalise the audios to the user's sound.
So that you no longer have to fuss about any too high or too low audios. You can customise them according to your preferences with the help of this app. After all, it's our ultimate pick after EXP Soundboard.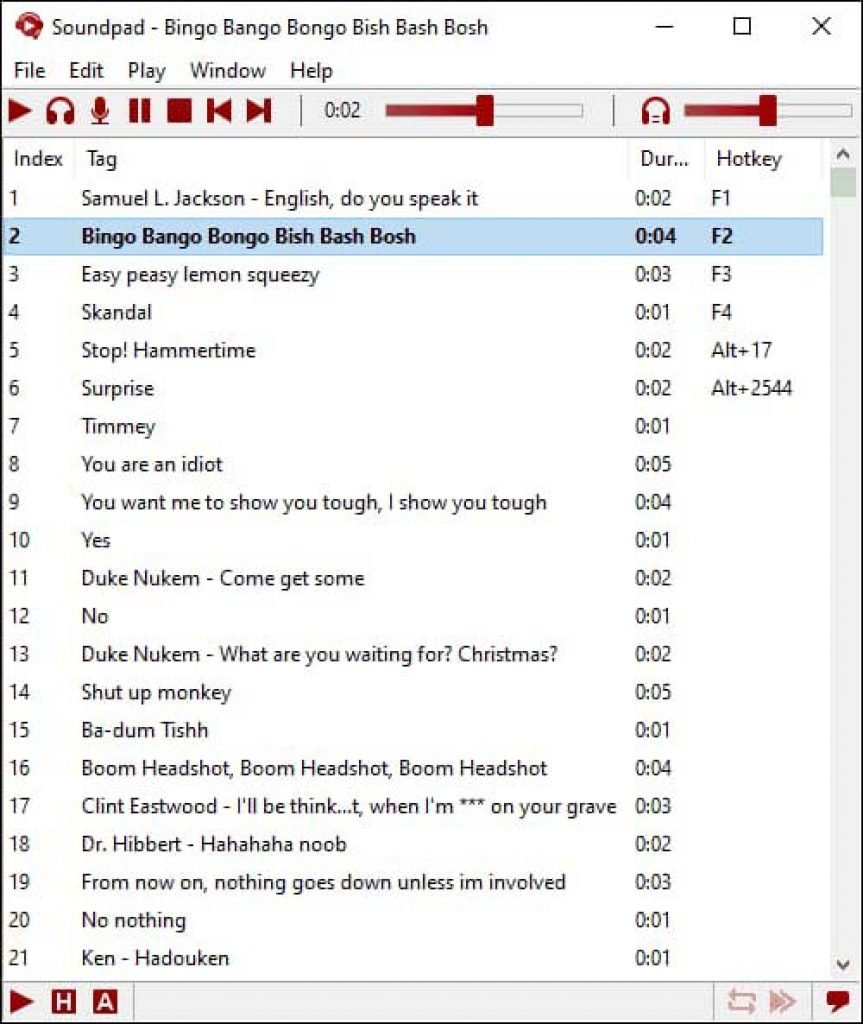 This app comes with a complete list of audios to play from, you do not get a sound deck here that specifically triggers sound. You get directly open any audio by double-clicking on it.
The only thing that may trouble you is the process of scrolling down through all the sounds in order to find one, this particular thing may lead to you running late.
We can't emphasize enough on the superiority of this Soundboard app for discord. It has a user base of over 4,50,000 active users.
You can get this app for absolutely free and it can be used for any app that allows audio input, such as skype, zoom etc. You can play .flac, .MP3, .off etc files on it.
The set-up process of the application is very simple and you also get a dedicated discord server to avoid any complications.
The application allows the users to set-up custom hotkeys to control the audios, to play and stop playback, and to particularly trigger the sound.
Now, we are done with the Soundboard Apps for discords. Let's move on to the Soundboard Bots for Discords!
Soundboard Bots for Discords
Bots make the overall experience so easier. It helps to add any absent trait to Discord. Also, you can easily add it to any server, it fits well.
One of your favourite bots is Blerp Soundboard, and the credit goes to its amazing functionality and user base. It has over 10,000 downloads. It can be added easily with the "b!search" command.
You get top 5 audios in the search results everytime you search for any sound, you can choose any out of those. But before that, you need to invite the bot to any server.
You get a huge variety of categories ranging from gaming, celebrity sounds, animals and whatnot!
The app works smoothly, offers playback and stop features as well. You can create your own audios and bring your sounds to the next level.
The foremost speciality of Discord Soundboard is that it allows you to add the music to Discord channels. You weren't getting this feature in any of the previous Soundboard bots.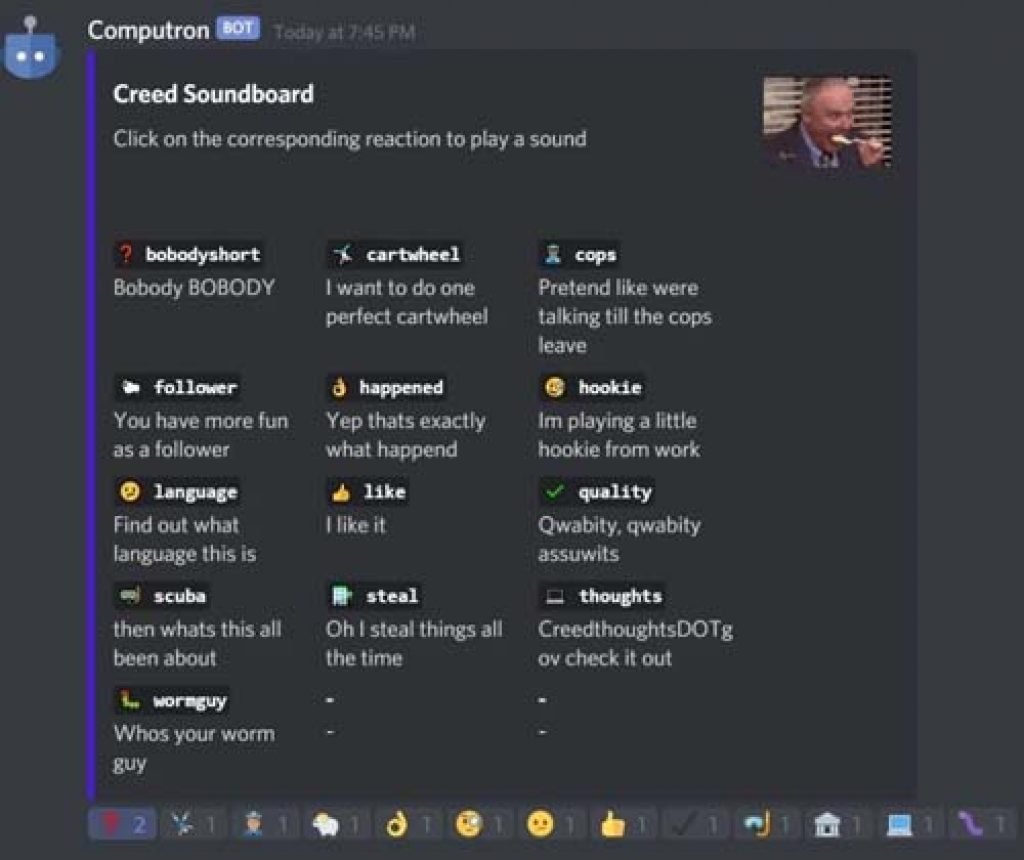 You can play any sound file from your local storage in this Soundboard. Furthermore, as you would know, YouTube is the one stop-solution for music lovers, you name only one sound that's not presented there.
In this Discord Soundboard bot there's an additional feature to play YouTube videos, which drastically increases the overall functionality of the Soundboard.
Another convenience factor is that you can host the bot on your local machine and is mainly active for the duration of the playback.
The Final Words-
Soundboards are a great way to elevate up any moment with sound. There are tons of options available in the market, however we recommend you to check out all the features before getting your hands on anything.
The above 5 Soundboards are our ultimate picks, you can get any of these according to your concerns. All of them have their specialities.
But, if still any further query left, you can ask us about that by mentioning it in the comment section below, and we would love to address you with that!
Keep visiting SoftwareVital for latest technology updates and related information.